Senior Operations Manager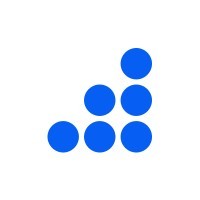 Minimum
Operations
London, UK
Posted on Tuesday, September 12, 2023
Minimum is a Y Combinator backed start-up, founded to tackle the biggest challenge currently facing humanity: how to get the world to net zero carbon emissions before it's too late.
Our mission is to help companies understand their impact on the environment and collaborate with them to reduce this impact through a hybrid approach of innovative and sophisticated software solutions and world class sustainability expertise.
Minimum is a well-funded, high-growth startup with substantial funding from elite Silicon Valley and European investors. We are experiencing rapid traction with customers and prestigious global partners.
As a Senior Operations Manager, you will be at the forefront of delivering value for Minimum's clients. In this role you will design, manage and optimise the processes for setup and ongoing use of our software by our enterprise clients, including managing third-party resources. You will also implement customer success processes to ensure Minimum delivers maximum value and captures every pain point and opportunity.
You will collaborate closely with all other teams at Minimum: our carbon experts, who create our clients' carbon footprints using our software, our product and engineering teams, who build that software, and our commercial team, who own our go-to-market strategy. This role will be contribute directly towards Minimum's success by informing the product roadmap and ensuring a world-class client experience. This role reports into Charlie Bridge, our VP of Operations.
We're looking for interesting people. If your experience doesn't quite match all of the points below but you feel you have a lot to offer the team, we'd love to hear from you.
Responsibilities
Design, document, and continuously refine service delivery processes for the implementation of our carbon accounting software
Manage the utilisation and quality of third party support that acts as part of those processes
Design, document, and implement customer success processes to capture client pain points and opportunities
Monitor and assess the performance of service delivery and customer success processes, identifying areas for improvement
Act as a bridge between clients and product development, ensuring seamless communication and alignment
Work closely with the product and engineering team to incorporate updates and new features into service delivery
Collaborate with carbon experts to ensure a deep understanding of processes and client expectations
Collaborate with the cross-functional teams to enhance the overall client experience and satisfaction
Assist in other areas as required for a dynamic early stage business!
Experience
5+ years of experience in operations, process management, service management or a similar role, preferably at an early stage business
Strong background in designing, implementing and owning efficient processes in a fast-paced environment
Customer-facing experience, such as account management, product discovery or consulting
Excellent problem-solving skills and ability to think in terms of systems to identify areas for process improvement
Ability to manage and coordinate outsourced resources, ensuring timely task completion
Action-orientated - high output with a focus on completion and iterative improvement
Experience with managing data in a variety of formats - SQL or python skills are a plus
Familiarity with software development lifecycle and agile methodologies is a plus